Do you want to know everything about our star padel racket? In this article we will tell you all about the new Response, a top of the range weapon.
During the 2020 season, Javi Rico accumulated numerous victories accompanied by his relentless Enebe Supra Carbon, a padel racket that broke all the schemes: revolutionary design in blue and yellow, Silver Carbon 21K visible carbon, High recovery Soft Eva HR3 rubber, Triple Bridge system and teardrop shape. All these characteristics made the Supra Carbon a racket with excellent control, power and ball´s exit.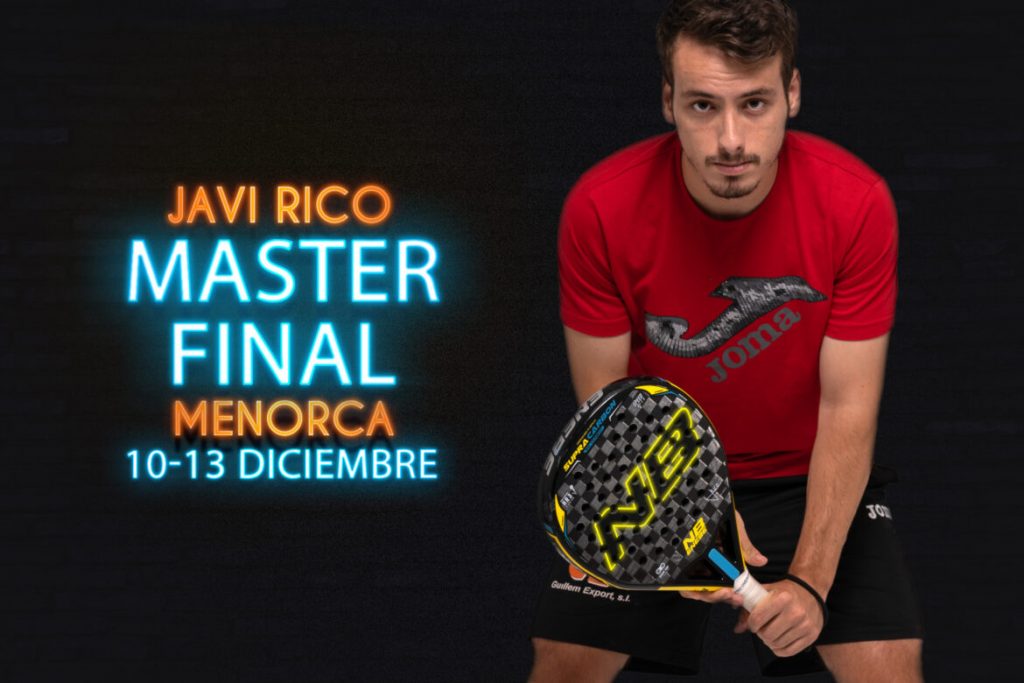 2021 arrived, and from Enebe we decided that it was time for a change, time to create the definitive padel racket for our top player. Thus was born the Response, a new concept created with very special materials and with a unique appearance that leaves no one indifferent.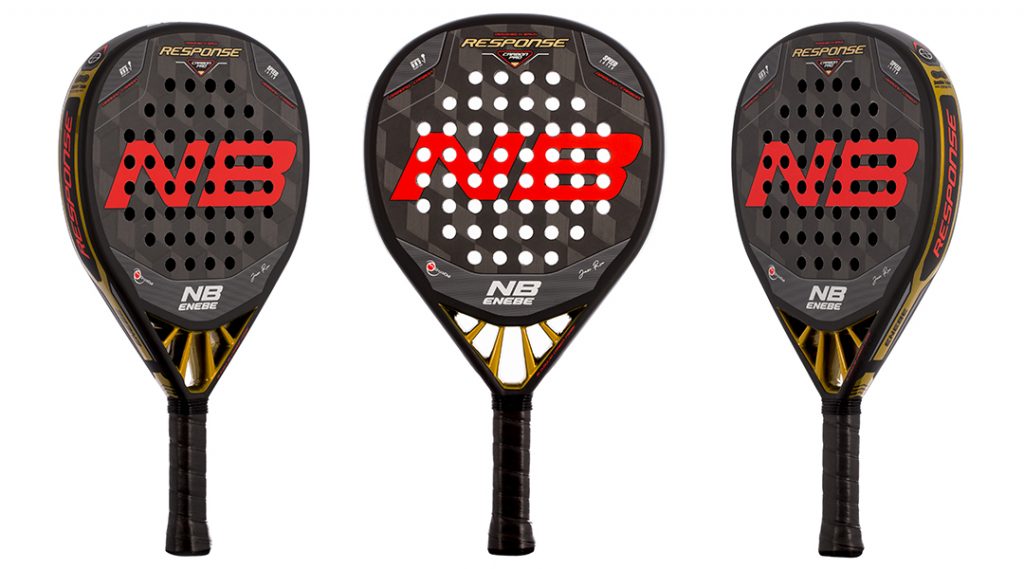 We will start talking about the carbon that this padel racket has, it is called 24K Cuboid Carbon (also known as Diamond Carbon), and it is characterized by offering an exceptional relationship between elasticity and resistance, and by its special braiding, which results in those striking rhomboid shapes or diamonds that can be seen on the faces of the padel racket.
The core of this Response has one of the best eva rubbers on the market, it is Eva Soft Black HR3 High Recovery Rubber. This rubber will give the racket a spectacular consistency and response, with 10 ball´s exit and great shock absortion.
The bridge of this blade has four ribs, and a metallic gold finish, which in addition to giving it a unique look, has a rubberized anti-vibration paint.
ShockOut technology: this racket features ShockOut Under Grip, an exclusive grip made with a truly amazing material. It is placed directly on the fiber of the grip. Thanks to its flexible and elastic material, it fits perfectly, improving hitting sensations. This unique material, designed in the laboratory under strict quality standards, has the ability to absorb vibrations, while maintaining a minimum thickness and weight. In addition, its great response to fatigue prolongs the useful life of the product.
Speed ​​Layer: Additional layer made of a high-tech thermoformed polymer that accelerates the ball and increases the resistance of the racket structure, also increasing its durability.
Hybrid Tear-Diamond Shape: combining the two molds that have been giving the best results in recent years, the Response mold has been elaborated, which combines the best facets of both, providing a great relationship between power and control and a medium-high balance.
TECHNICAL SPECIFICATIONS
PROFILE: 38 MM
CORE: EVA RUBBER HR3 SOFT BLACK
MATERIAL: CARBON 24K CUBOID
WEIGHT: 360 – 375
SHAPE: TEAR / DIAMOND
BALANCE: MEDIUM-HIGH
FINISH: MATTE – SMOOTH
GAME SENSATIONS
The Enebe response is, above all, a very complete padel racket. In the game it stands out for its excellent ball´s exit, thanks to its 24K Cuboid Carbon. It has a medium-hard touch and a medium-high balance.
It is a padel racket oriented towards power, although it has a good level of control, and will squeeze its full potential in the offensive game. Exceptional on the net: volleys, trays and snakes.